Keio Mail
Keio mail migrated to the new mail system "G Suite for Education(formerly Google Apps for Education)" on November 11, 2014.
For details, please see here.
What is Keio Mail?
Keio University Mail & Web Service (Keio Mail) is an email and Web application available through a Web browser.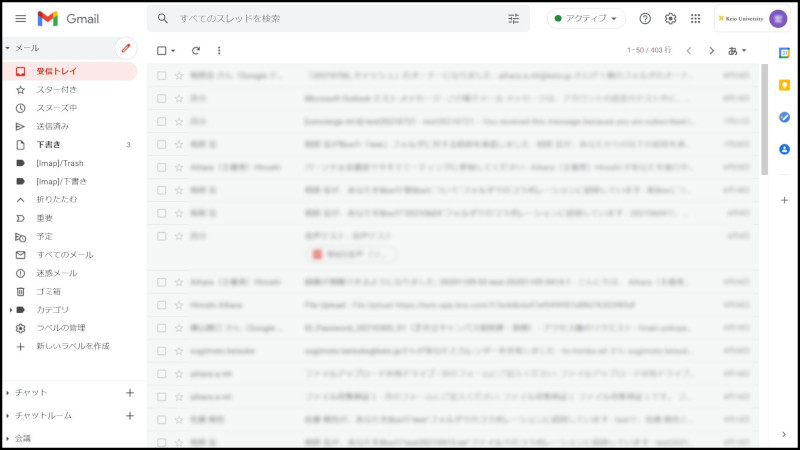 Keio Mail is provided by the Information Technology Center (ITC) as a single sign-on email system.
To access Keio Mail, you must have a keio.jp (Keio Single Sign-On System) account, called a Keio ID. Activate your Keio ID if you have not yet done so. For details on activation, see the keio.jp User's Guide.
Last-Modified: May 25, 2017
The content ends at this position.